News
Last Updated: 01st May
Matt Redman
(01st May)
Survivor have announced that Matt Redman was given the International Award by the Gospel Music Association 2002 in Nashville. The presentation was made on Monday morning and the award was received by Kingsway Communications CEO, John Paculabo, on Matt's behalf. Matt and his family have just moved back to the UK after their 6 month sabbatical in the States. His new Album Where angels fear to tread is due to be released in July.
—discuss this story—
Acoustic Breakbeat?
(01st May)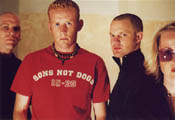 Breakbeat rockers Psalmistry tell us they will be attempting to play a small acoustic set at Wesley Owen, Park St, Bristol tomorrow. They say it will feature many songs they never usually play live and will start at 4pm. The group are keeping busy with gigs at the moment and look set to cross the Atlantic this summer, having been pencilled in for Cornerstone Festival in the States on 6th July. They promise news on their new album soon.
—discuss this story—
Change for Oxygen
(01st May)

According to Pete Cant's latest newsletter, change is coming to the Oxygen camp very soon as Dave Barker is officially leaving the group. They have started to hold auditions for a new male member to join the group as soon as possible to help fulfill summer commitments.
—discuss this story—
Battling Online
(02nd May)
The guys behind the Halcyon event in Worcester are about to start an "online battle of the bands". Winning bands will be invited to come and play at the event, which this year features acts such as All Star United, My BottleRockit and Phatfish. For more information email info@halcyononline.org
—discuss this story—
Grassrootz Festival
(13th May)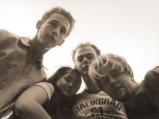 The organisers tell us that this year's grassrootz festival is going to be bigger and better than last year's huge success - around 2000 people are expected to attend this year's one day festival in Kent on 20th July from noon til 10pm. Acts so far booked include YFriday, Steve, My BottleRockit, Cashu, My Kid Sister etc as well as poet Stewart Henderson and Escapologist Steve Legg, and there will also be a range of stalls and other activities.
—discuss this story—
delirious prepare to tour
(16th May)

Delirious?? are currently locked away in a rehearsal room preparing for their "Fire" tour which kicks off soon. The band's Martin Smith promises "a few re-worked classics and some blistering versions of the Audio Lessonover songs as well as visuals that will make it a show not to be forgotten". Support on the tour will come from American band All Star United. Both acts are due to appear at this year's Greenbelt Festival.
—discuss this story—
Busy Martyn
(16th May)

Martyn Joseph's second volume of live tracks is now ready and can be ordered on line through his website. The album continues to chronicle his live output over the past ten years and Martyn describes them as "a way of drawing a line under this particular period of the journey," adding that he's "now working hard on new material for a new album." He plans to have a new studio album out by the end of the year, with a tour to accompany it. On top of that he's working on an EP for the MST. Next year he hopes to record and play some more gigs with Steve Knightly (Show Of Hands) who was another member of the Faith Folk and Anarchy three-piece. Martyn, Steve and Faith Folk and Anarchy will all be at Greenbelt this year.
—discuss this story—
On Hallowed Ground
(26th May)
Hard-rock band Stairway will be releasing their new CD On Hallowed Ground next month. The record has 9 tracks, one of which is now available from the band's website. This will be the band's fourth release and their first since 1999's Bleeding Heart.
—discuss this story—
Free Ripcord
(26th May)

Mark Cocks, former guitarist with Ripcord, has been in touch to let us know that that band's website has recently been relaunched with the entirety of their recorded output available for download. Mark has recently been working with Psalmistry providing live guitar for their set as well as with Quench and various other artists.
—discuss this story—
Superhero Broadcast
(26th May)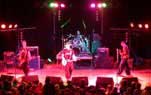 Superhero are currently in the process of recording their next album which is due to be released through Fierce Distribution some time in the near future. For the next week the band are encouraging fans to forget Big Brother and head over to their web site to see webcasts of their recording sessions at NGM.
—discuss this story—
Axlanbay
(27th May)
Axlanbay are a recent introduction to our band listings. Following quickly in the wake of Eskimo Sunbed, former members Luke Morgan and Gareth Edward have joined forces Joey and Rory O'Hare on bass and drums and are currently rehearsing hard.
—discuss this story—
Bushbaby single
(27th May)

The new Bushbaby single, Skinny, has just been mastered and the band are delighted with the result, saying: "It sounds HUGE, in an 'A' meets 'Feeder' kind of way." The band are hoping to push the single to radio and press shortly and have been charting well over at mp3.com, where a number of their songs are available.
—discuss this story—
Emmaus Return
(02nd Jun)
Emmaus are just about to begin recording their next project, Emmaus Community Praise which they describe as "a real change of tack". It's the first time since their Across The River album that they've done a community-based (as opposed to band-based, the band came out of the community) album. The band's Rojo was recently to be seen taking part in Popstars on SM:TV on Saturday mornings as a vocal coach and he's also been helping record the Irish world cup song.
—discuss this story—
Delirious on tour with Bryan Adams
(02nd Jul)

Over the nights of the 19th, 20th and 21st July, Delirious?? will be joining Canadian soft-rock star Bryan Adams on his Route of Kings tour as the main support act. Martin Smith described the offer of a place on the tour as 'a serious privilege.' The band are planning to take the entire setup for their "Fire" tour, video screens and all, out on the road for them for the three shows which will take place at Leeds Millennium Square, London's Hyde Park and Cardiff Castle respectively.
—discuss this story—
Reach Out
(02nd Jul)
Reach Out is the title of the fourth and latest album by rock/worship band World Without End. They say that it "sees a real progression in both sound and style, with the natural move to be more worship orientated. Matched with an expanded line-up that brings in both a female co-vocalist and a keyboard player." The band are currently working on lining up a tour to promote the album.
—discuss this story—
Psalmistry's Festivals
(02nd Jul)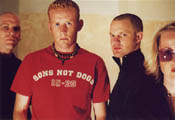 Psalmistry have announced that they are definitely going to be at the Cornerstone festival in the USA this weekend and will also be doing their first ever Chicago date while over there. They are also set to play at the Ashton Court Festival from July 21-22 in Bristol, where they will join a number of local bands on outdoor stages. From there, it's on to Greenbelt.
—discuss this story—
Steve Changes
(03rd Jul)
The lineup of the band Steve looks set to undergo some major changes, with the forthcoming departure of drummer Nathan and bassist Rees. The pair are said to be keen to play to a "more mainstream audience" and so will leave the band once replacements have been found. Front man and songwriter, Neil Wilson and lead guitarist, Lee Slater will continue as Steve and it seems that they may be looking at working on some worship tunes. The band do not plan to cancel any bookings, and will still appear at Greenbelt as announced. The band's management say they are in the process of talking to EMI/CMG about future album projects for Steve.
—discuss this story—
nameless
(03rd Jul)
Tim Sherrington and namelessmusic are in the closing stages of their "For Your Glory" tour and report that sales of the album have gone very well. The band are now a four-piece after Luke, their keyboard, felt it right to step down and persue other things. The autumn is starting to look busy after a summer break in August, with gigs confirmed in Bath, Southampton, a short Scottish tour in October, Newark and more. Recent gigs have included slots alongside Kindle, Cathy Burton, Luna Halo and Oxygen.
—discuss this story—
Greenbelt Announces Full Lineup
(03rd Jul)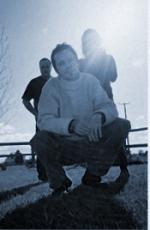 Greenbelt have announced their full lineup in their latest publicity mailings and web site updates which have appeared this week. Headline music acts will be Over The Rhine, Jazz Jamaica All Stars, Faith Folk and Anarchy (Martyn Joseph, Tom Robinson, Steve Knightley) and Delirious??. Also on the music bill are Steve Lawson and Jez Carr (our current featured album), Kevin Max (dc talk), Cephas, Green Jade, Earthsuit, My BottleRockit, Dust, Cathy Burton, Steve, Kosher, Abundant, Ben Okafor, Lies Damned Lies, Airstar, Bell Jar, All Star United, Psalmistry, Julie Lee and many others. For full lineup details see the the festival website, which contains a rundown and is also featuring daily updates highlighting different areas of the festival programme.
—discuss this story—
Britlinks News is © Britlinks and should not be reproduced without permission.
Return to site index
Britlinks was once designed, maintained and © James Stewart