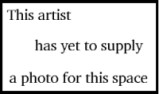 Formed in 1993, World Without End are a pop/rock/worship band based in East Anglia. After several months spent writing, rehearsing and preparing, the band started playing gigs around the region, gaining an excellent live reputation and a good following. The band recorded their long awaited debut album 'BRIDGE' at Purple Rain Studios in 1995. Featuring eight self-penned songs, it showcased their writing talent and included old live favorites and newly written material. Tracks from the album have been heard on BBC Radio Humberside, United Christian Broadcasters (Satellite Radio) and Radio Broadland during features on the band. The follow-up second album 'NOTHING TO HIDE' was released in September 1996 and included guest vocals from the popular local Christian singer / songwriter and recording artist Rachel Friend. The band's sound was defined even more with the release of their third album, and the band's first CD, "SOME THINGS CHANGE" in 1998. Influenced by bands such as Radiohead, the album not only has a modern rock guitar sound, but also more "poppy" tracks, and others showing traces of Levellers style folk and blues. Kath Taylor (vocals) first met the band at a gig in October 1998, and her first appearance as a fully-fledged member was a mere two weeks later when WWE performed two songs in front of Anglia Television's cameras. A short while later Graham Brown joined on keyboards having played with the band for a number of gigs throughout the year. The latest addition to the line-up is Mary Downe on vocals, guitar and saxophone. Mary's first encounter with the band was as a spectator during their appearance at Greenbelt 1997; actually becoming a member of the band must have been the last thing on her mind! However, God moves in mysterious ways ....
Latest News: 02nd Jul 2002
Reach Out is the title of the fourth and latest album by rock/worship band World Without End. They say that it "sees a real progression in both sound and style, with the natural move to be more worship orientated. Matched with an expanded line-up that brings in both a female co-vocalist and a keyboard player." The band are currently working on lining up a tour to promote the album.
* more World Without End news - britlinks news
Forthcoming Concerts:
Since Britlinks is no longer updated, we have no details of upcoming concerts.
* complete gig list for this artist: pop-up/new page
Reviews: